HVAC Services in Poseyville, IN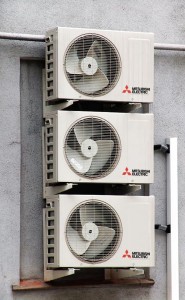 Your home is the most significant investment you'll make. It only makes sense to take care of each system within, too. That includes both the heating and air conditioning system. A comfortable, well-maintained environment is key to healthy living. In fact, through professional service, you can enjoy improved efficiency and health. Looking to save money? Consider maintenance on your air conditioning system. It may just lower your utility bills significantly.
Our Services
At Baylor, we're the true full-service center. Not only do we perform professional repairs, but we also install and maintain HVAC systems for homeowners and commercial sectors. Some of our services include:
Our happiest customers are those who experience a functioning air conditioning system. A unit that regularly breaks down is a headache, pure and simple. Once our technicians get their hands on your system, you won't experience lack of air flow or a dirty filter. We'll handle any issue promptly.
Professional HVAC Repairs
At Baylor, we service and repair all makes and models of heating and air conditioning systems. These systems typically include gas, electric, boilers, ductless air systems, and heat pumps, among others. No matter what your home is running, we have experience.
But why us?
Professional answers to all your questions
24/7 emergency repairs
A guaranteed quote beforehand
Nationally certified technicians
100% satisfaction guarantee
Longer system lifespan
Lower utility costs
Cleaner indoor air
Your home deserves a system that compliments your busy lifestyle. One that does not break down often. Let us repair any issues now before conditions worsen, and repairs become more expensive!
Contact Us
To schedule heating or air conditioning repair in Poseyville, IN, contact Baylor today by calling 812.425.8435. We're happy to help homeowners seeking efficient, professional services!