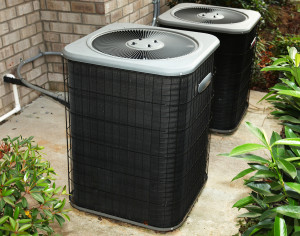 At Baylor Heating & Air Conditioning, Inc., we know just how warm it's getting in Evansville this summer. We get calls from residents all the time wanting to know how to keep their homes cool without going broke. In this article, we'll look at the need for an override feature on your air conditioner.
What Is the Override Feature On My Air Conditioner?
The override feature on your home AC unit is one of the best ways to turn your air conditioning unit on or off for short periods of time. Many air conditioning units have automatic settings, and you can use "override" to change the setting temporarily.
Why Use the Override Feature?
This can be useful if you want to eliminate the noise from the fan for a period of time. You might also be wondering what the override function does. Well, if the AC unit is set to "OFF" and you need ventilation for a little while, or during a period of time at your home when the unit is not automatically set to work, the override function will allow you to make this alteration. All you have to do is push the override button for ventilation to kick in for 60-minute increments. If you use the feature while your AC is on, then you will temporarily turn your AC unit off for the same time increment.
Call Baylor Heating & Air Conditioning, Inc. To Learn More
If you still have questions about your AC's override feature or want to learn more about our products and services. Give the experienced professionals at Baylor Heating & Air Conditioning, Inc. a call today. You can reach us at 812.425.8435. We'll be more than happy to answer whatever questions you may have and keep you and your family nice and cool during the summer months.