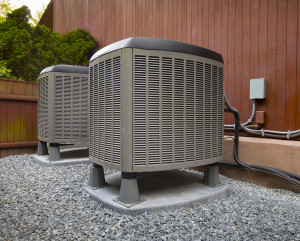 In getting your home and your family ready for the new year ahead, you've probably compiled some checklists and some budget lists. This may involve new school uniforms or getting that HVAC tune up. Hopefully, that second item we mentioned – the HVAC system check – is definitely on the list. We highly recommend you prepare your HVAC for the new year ahead and we'll discuss some tips for doing so in this blog post.
Get An Expert to Check It Out
In short, your HVAC system will be going through a roller coaster of use. It will be running hard to keep your home warm for the beginning winter months of the year and will be just as active come summertime. So, we highly suggest you have a professional check it out and make sure it's in it for the long haul of 12 months. This may mean paying for a check up visit from a heating and cooling company, but that fee is significantly less than what you might have to pay if your HVAC system breaks down completely.
Things You Can Do
The main things we stress for our customers is that they do two specific things. One of those is performing a simple check up; this is because there are things you can do yourself like tightening the connections or check the system for unwarranted drainage that make a world of difference.
Secondly, you can ensure your HVAC system makes it through the 12 months ahead by having regularly scheduled maintenance visits. Usually, we recommend customers set these visits up to happen as the seasons change, which ensures your system is ready to go full force for summer or winter when the time comes.
Just Be Prepared!
If you are prepared – in your planning and budgeting – your HVAC system can be too. By making the phone call to Baylor Heating and Air for your unit's tune ups, you're ensuring a long year ahead of HVAC happiness. Call our Evansville team today! 812.425.8435