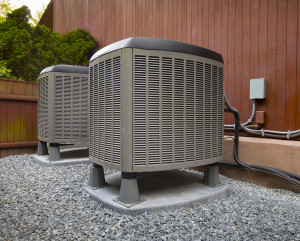 If you own a home in Evansville, you're likely to have problem with your HVAC unit at some point. The HVAC professionals at Baylor Heating & Air Conditioning, Inc. have put together some of the most common HVAC issues our clients face.
Clogged Drains
Clogged drains result when dirt and other particulates build up in your lines over time. This can ultimately cause water to back up in and overflow the drain pan. This has the potential to damage your HVAC system components.
Dirty Air Filters
Air filters should be changed on a regular basis. Make sure you consult your maintenance schedule or review your annual service plan to stay on top of this. Otherwise airflow can be hindered and you'll notice a problem. This decrease in airflow can cause your HVAC system to under-perform and eventually freeze up resulting in other issues.
Electrical Problems
While there are all kinds of electrical issues, especially as your HVAC unit gets older. We typically see a lot of faulty wiring or worn out contactors when we investigate electrical issues. This is yet another reason to stay on top of your maintenance schedule. It could add years to the life of your HVAC unit.
Thermostat Issues
Clients notice when there thermostat start has problem or goes out because the temperature in their home will not adhere to the range they set on the device. These control devices can stop working and sometimes require replacement. We have also had clients that accidentally turn them off or not have them on the correct setting for the season. This is n easier fix.
Call Baylor Heating & Air Conditioning, Inc.
If you're having problems with the HVAC in your Evansville home, give us a call at 812.425.8435. We'll be happy to come out at a convenient time for you and get your unit up and running again in these warm summer months.