You might not think that something as small and simple as an air filter can make much of a difference in your home, but you would be surprised. Regularly changing your air filter can have a big impact on your health, your energy bills, and the lifespan of your HVAC system.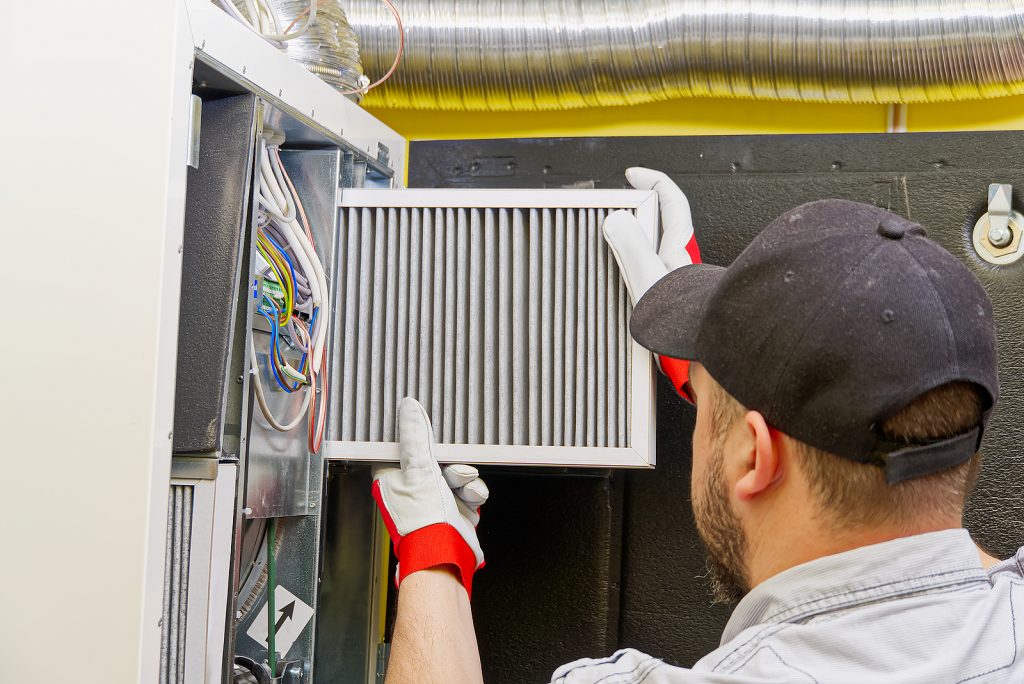 Baylor Heating, Air Conditioning & Plumbing is a full-service HVAC company serving the Evansville IN Area. We've been in business for over 35 years, and we know a thing or two about air filters. In this blog post, we'll share some of the benefits of regularly changing your air filter.
One Small Change That Makes a Great Deal of Difference
Spring and summer are known for wildfires. The smoke from these fires can get into your HVAC system. Other outdoor pollutants like pollen, dust, and dirt can also make their way into your system. Your air filter is designed to trap these pollutants so they don't circulate through your home.
If you don't change your air filter regularly, it becomes clogged with all of the pollutants it has trapped. This limits the flow of air through your HVAC system, which makes it work harder to keep your home comfortable. A clogged air filter also reduces the quality of the air in your home, which can have a negative impact on your health and the health of your loved ones.
Why Select Air Filters From Baylor Heating, Air Conditioning & Plumbing?
At Baylor Heating, Air Conditioning & Plumbing, our air filters adequately filter out most of the pollutants in the air, including smoke, dust, pollen, and dirt. Our filters are also designed to last, which means you won't have to worry about changing them as often.
With our air filters, your HVAC system works less because more air can flow through easily. This results in lower energy bills and a longer lifespan for your system. Contact us today to find out more about our air filters.
Why Replace Your Air Filters?
As we mentioned earlier, one of the benefits of regularly changing your air filter is improving the quality of the air in your home. This is especially important if you have allergies or other respiratory issues.
You should change your air filters more frequently during the spring and summer when pollen and dust levels are high and wildfires are more common. You might also need to change them more often if you have pets that shed.
Another reason to replace your air filter is to improve the efficiency of your HVAC system. A clogged air filter makes your system work harder, take up more energy and drive up your utility bills.
What is The Air Filter Replacement Program?
We offer a subscription service so you never have to worry about changing your air filter again. We'll send you a new one every three months, and we'll even install it for you. All you have to do is sign up, and we'll take care of the rest.
Our air filters keep your family safe by trapping pollutants before they can circulate through your home. They also make your HVAC system more efficient, which saves you money on your energy bills.
Can Air Purifiers And Air Filters Work Together?
The simple answer is yes. When you have a home purifier, it helps you control your home's indoor air quality. Our air purifiers can be connected to your current HVAC system where they can remove most of the contaminants leaving you with fresh and clean air to breathe.
Our air purifiers come equipped with the latest technology that enables them to trap and kill the majority of germs even before they get into your living space. These systems work in both summer and winter. In winter, our air purifying units help you clean the air trapped in your home as you try to keep the house warm by keeping all doors and windows shut.
Get The Air Filters You Can Trust to do The Job
If you're interested in our air filter replacement program or if you have any questions about changing your air filter, contact us today. Call us at 812.425.8435 and our team of experts will be happy to help.