#1 Plumbing, Heating & Air Conditioning Company Serving Morganfield, KY
Baylor: We Share Your Values in Morganfield.
Baylor Heating, Air Conditioning & Plumbing is proud to serve the people of Morganfield, KY.
Many of its residents already are customers of ours, and we continue to gain the trust and confidence of more of you every month.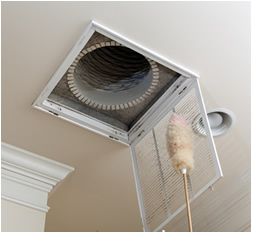 Why? Well, we believe part of the reason is that we share the same values, including "deliver on everything your promise and don't promise any more than you're capable of delivering." Some when we tell you we promise you each of the following, you can take it to the bank:
Clear advice explained in "English"!
We give you options so you can be sure of what you're buying, and what you're not
A guaranteed upfront price, presented in writing
Our 100% customer satisfaction guarantee
Experienced and nationally certified technicians
24/7 emergency repairs
Respect for you and your home at all times
We know that's probably not enough to go on, but we think you'll agree it's a pretty good place to start.
AC Repairs & Replacement & Morganfield, KY
In the good ole' summertime, it gets hot and steamy here in Morganfield. But no worries. You've got Baylor ready and able to provide for all your air conditioning needs. For starters, we service and repair all makes and models of these AC systems:
Central air
Ductless air
Geothermal heat pumps
We also design and install new AC systems while providing each of the following for your family's added indoor comfort and cleaner indoor air, we also provide:
Programmable thermostats
Whole-house zoning
Whole-house air filtration
And remember: with Baylor, you also get our 100% customer satisfaction guarantee.
New Furnace & Heating Repairs in Morganfield, KY
According to Wikipedia, our typical winter is characterized by "mild to cool winters." Sounds fantastic, right? Except when it ISN'T so cool or mild.
Which is to say, people in Morganfield rely on their heating systems every bit as much as people in much colder areas of these United States. In turn, that means you want and need a "friend in the business," one who can help you and your family stay warm and comfortable, all winter long.
At Baylor, we're volunteering for the job, right here and now. Because with us, you can get everything you need, including:
Repairs for all makes and models of home heating systems
New system design and installation
24/7 emergency repairs
Ongoing system maintenance
That's right! If you want to keep your heating system in the best shape possible, contact Baylor now or anytime for annual system cleanings and inspections.These lessen the likelihood of repairs while helping your system to run better and last longer. You'll save money on your monthly energy bills, too.
Water Heaters Services
If your home has a tankless water heater or a conventional water heater, you'll need to service it regularly to keep it operating in top shape. Baylor Heating Air Conditioning and Plumbing has vast experience working with all types of water heater systems and provides reliable, quality service to residents of Morganfield, KY. For 20 years, our team has helped families determine what water heater services are necessary to keep their equipment running safely and efficiently. We would love to work with you for all of your water heater service needs.
Plumbing Repairs in Morganfield, KY
What sorts of things can make you wish you hadn't gotten out of bed in the morning?
Well, messy plumbing problems would make most peoples' list. Well, no matter how messy or inconvenient they might be, Baylor has the perfect remedy for plumbing problems small and large. And that goes for any of the following:
Showers
Tubs
Garbage disposals
Sump pumps
Outdoor plumbing
And much more
You can also count on Baylor for kitchen and bath upgrades, or any new plumbing installation at all.
Emergency HVAC Service in Morganfield, KY
If you're looking for a trusted local emergency HVAC service company in Morganfield, look no further than Baylor Heating & Air Conditioning, Inc. We've been serving residents of Morganfield and the surrounding areas for years and we know how important it is to solve HVAC emergencies ASAP. Whether your unit is blowing hot air, has a strange smell, is making weird noises, or is failing to come on all together, we're the company for you. Our trained and experienced professionals arrive at a time that is convenient for you and come equipped with the supplies needed to address your emergency. Don't only go with the company that quotes you the lowest amount for the job, because you risk paying for it in the long run. Our trusted local company takes pride in serving our clients with efficient and complete service.
HVAC System Repair Morganfield, KY
There's no great time to have your HVAC system start asking strangely or stop working all together. That's why we take great pride at Baylor Heating & Air Conditioning, Inc. with providing our clients with the high quality service that comes from the years of experience our team members have handling HVAC system repairs. Whether you're having issues with your home AC unit or you're a Morganfield commercial property owner, we've got you covered. From issues with air filters, clogged drain lines, blown fuses, dirty condenser coils, electrical problems, or something else all together, you can call us with confidence. Give us a call today.
Indoor Air Quality in Morganfield, KY
Indoor air quality has become an important health and safety concern in Morganfield. Common issues associated with indoor air quality include:
Improper or inadequately maintained heating and ventilation systems.
Contamination by construction materials, glues, fiberglass, particle boards, paints, chemicals, etc.
Increase in the number of building occupants and time spent indoors.
Indoor air quality problems result from interactions between building materials and furnishing, activities within the building, climate, and building occupants. Indoor air quality problems may arise from one or more of the following causes: indoor environment – inadequate temperature, humidity, poor air circulation, ventilation system issues, Indoor air contaminants – chemicals, dusts, molds or fungi, bacteria, gases, vapors, odors, Insufficient outdoor air intake. If you'd like to learn more about indoor air quality problems and how to improve your indoor air, give us a call to talk to one of our experienced professionals.
Standby Generators & Whole-House Generators in Morganfield, KY
Talk about a good day turned bad: how about when the power goes out, and you have no idea why, or just how long it might stay out. And with Morganfield's potential for severe weather, power outages can occur at almost any time.
To put your mind at ease on that score, Baylor maintains, repairs, and installs whole-house standby generators. The kind that turns on automatically when the power goes out and stays on for just as long as you need it. Contact us for more information and a free quote today.
Baylor: For Your Family's Greater Comfort & Convenience
Thanks for taking some time to consider our qualifications. We hope we've measured up to your expectations, and we look forward to your call.